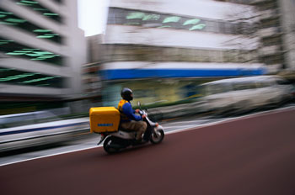 Your enterprise probably requires transporting packages and documents to and from clients, customers, and business partners on time. Any delay in the logistics process could cost you and others money. As such, you want courier services from professionals that understand the importance of pick-ups and drop-offs according to schedule. Ensure you send and receive packages efficiently with fast courier services in King of Prussia, PA.


News reports may have you in a quandary about sending your packages and questioning whether they will arrive at their destination. Chances are your business partners share your sentiments. Turn to Judge Courier Inc. for expedient parcel delivery. We know you have to maintain a schedule to ensure your ongoing success, so we work as quickly as possible to meet your requirements.


Our company has experienced drivers with an average of eight years of experience that offer safe and fast courier services. While we have the utmost confidence in them, we monitor our drivers to ensure they operate according to our high standards. Additionally, we treat your packages with care during the entire time they are in our possession. Contact us to schedule dependable express delivery.